In this classroom, the students (the superstars) are cared about. My goal is to encourage the students to be the best person they can be and support them in every way. I promise to do my best to help them learn and grow both inside the classroom and outside the classroom. The students have wonderful gifts, strengths, and talents and I can't wait for them to share them all with their classmates and I. From what I have seen so far, they are unique and wonderful!
Contact me: Please feel free to contact me throughout the school year. I want to be your partner in supporting your child in any way. ClassDojo is the easiest and fastest way to contact me, however, feel free to email me at any time as well. Email – mgillis@scgstl.org
Week of May 13th – May 17th
ELA/Grammar: Unit 5 week 1: Max Takes the Train. EQ: What are different ways of going places? CCSS Lit. 1,5,10.
SWBAT understand that transportation can take many different forms and helps people get from one place to another.
This week's high-frequency words: yellow, blue, green CCSS FS. 2.d, 2.e, 3.a.
Phonics/Phonics Awareness: Initial/Spelled/Jj/ & /Ww/ CCSS FS.2.d, 2.e, 3.a.
Conventions: Questions – SWBAT understand a sentence that asks something begins with a uppercase letter and ends with a question mark.
Vocabulary Words : (Transportation Words)
truck
boat
train
airplane
Math (K.CC.1)Topic 6: 6-4: Number: Counting Groups of Ten
EQ: How can you count objects that are in groups of 10? SWBAT count groups of 10, up to 10 tens, and write how many.
K.CC.1 Count to 100 by ones and by tens

Math vocabulary words:
Religion: Chapter 30: Mary, Our Mother. EQ: Who is mother Mary and what is her role?
Objective: SWBAT recall the role of Mother Mary and who she is to us and Jesus.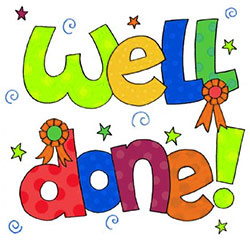 SOM -Student of the Month – Miley Mede
ACE- All Christian Effort Award – Angelica Haywood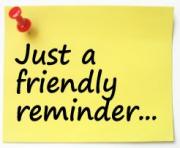 MAY 15: Progress Reports are distributed. – – Uniform measurements will take place in school from 10:00am-11:30am
Spring pictures are out! If you are not ordering, please return picture package back to school.
Monday: Music and Art
Tuesday: Library and Gym
Wednesday: Computer and Library
Thursday: Gym
Friday: Music