In this classroom, the students (the superstars) are cared about. My goal is to encourage the students to be the best person they can be and support them in every way. I promise to do my best to help them learn and grow both inside the classroom and outside the classroom. The students have wonderful gifts, strengths, and talents and I can't wait for them to share them all with their classmates and I. From what I have seen so far, they are unique and wonderful!
Contact me: Please feel free to contact me throughout the school year. I want to be your partner in supporting your child in any way. ClassDojo is the easiest and fastest way to contact me, however, feel free to email me at any time as well. Email – mgillis@scgstl.org
Week of January 14th – January17th
ELA/Grammar: Unit 3 week 1: Little Panda. EQ: How does a panda change in it's first year of life? CCSS Lit.9
SWBAT understand that as a panda gets older it changes in size, just like they do and it can do new things and has new experiences.
This week's high-frequency words: me, with, she CCSS FS 3.c
Phonics/Phonics Awareness: Spelled /Nn/ and /Bb/ Initial and Final /Nn/ and /Bb/CCSS FS.2.,2.d.,3.,3.a
Conventions: Verbs..Students will learn and apply how to use a verb in a sentence.
Vocabulary Words :
black
green
brown
Math: Topic 3: Lesson: 3-7: Problem Solving; Look for a Pattern. EQ: How can you predict what comes next in a growing pattern? K.CC.4.b
Objective: Students will solve problems by identifying growing patterns and predicting what comes next
Math vocabulary words:
growing pattern
Religion: Chapter 5: Jesus Welcomes the Children. EQ: How do you live as a child of God?
Objective: Students will recall the bible story "Jesus Blesses the Children", identify how to live as a child of God, discover that children of God welcome all people and share that living as children of God makes them special.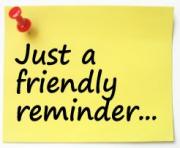 Thursday 1/17: Candy Sale Begins and Half Day! 11:50am dismissal. No ASP or PSW
Friday 1/18: SCHOOL CLOSED. Teachers Professional Development Day
Monday 1/21: SCHOOL CLOSED. Martin Luther King Jr. Day
Monday: Music and Art
Tuesday: Library and Gym
Wednesday: Computer and Library
Thursday: Gym
Friday: Music